Choosing a makeup artist for your wedding day takes careful consideration. This guide will provide you the tips necessary for choosing a high quality makeup artist. You understand how important makeup is on your wedding day, and you want to be confident and look amazing. Follow the tips in this guide and finding a makeup artist will be a breeze.
The first thing you need to do is determine a budget, once you have determined how much you have to spend you can begin creating a list of makeup artists you are interested in. Start with asking friends and family members for advice. Reviews are great in helping you differentiate good and bad make up artists.
Review the make up artist web sites if they have one available for you to view. You should always ask to look at their portfolios. This will give you examples of work they have done in the past. When reviewing the images look for things like matching skin tones, and attention for details. You may want to look online at bridal makeup examples. Once you have decided how you want your makeup to look, speak with the artist about it. Be sure that you do not leave out any details.
Once you have decided upon a couple makeup artists, there are a few things you should consider. You must decide whether you would rather have your makeup done at home, at the venue, or at a salon. If you like the convenience of having somebody come directly to you, then make sure you discuss the travel details with your artist and be sure it's something they are willing to accommodate. You should decide if you're going to have your hair done at the same location as your makeup.
Schedule a trial with your makeup artist. A trial is where you will sit down with the artist and talk about your needs, likes, and dislikes. The artist will then do your makeup in the same way it will be done on your wedding day. This gives you an opportunity to talk about your likes, or any corrections that need to be made. Pro makeup artists are big on sanitation. Because the artists kit comes in contact with so many clients, it has to be kept in pristine condition to avoid cross contamination. If you see a makeup artist double dip into a mascara tube, a lipstick, an eye cream a concealer or use their fingers to scoop any product out...run the other way as fast as your feet can carry you. If you ever see an artist blow on a brush, don't let that brush touch your face.
Hiring a makeup artist can be difficult, especially when you're hiring an artist for your wedding day. This simple guide was created to give you the tips necessary to hire the best makeup artist for your wedding day. Lucky for you Philadelphia has various talented makeup artists for you to choose from, go check them out!
The Best
---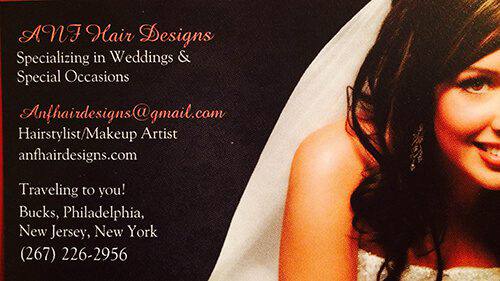 ---