Are you out and about in Glenside or the surrounding neighborhoods? If so, you'll want to check out some of these great spots! Whether you're out having a formal celebration or just hanging out with friends, each of these locations is a must! We've taken our customers all over Philly, and below you'll find some of our most frequent stops and highest recommendations!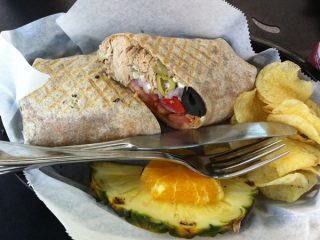 Anne's Kitchen Table
11 Wesley Ave
Glenside, PA 19038
(215) 576-1274
Anne's Kitchen Table is a cafe with delicous sandwiches, soupls, and salads. We love the fact that they offer a self serve coffee area too, as you can get your morning cup of joe exactly how you like it this way. Be sure to check out their sunny outdoor seating and Mediterranean chicken with couscous soup. There's quite a lot to love here, so come on out and start seeing what it's about.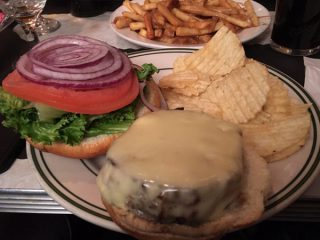 Blue Comet Bar & Grill
106 S Easton Rd
Glenside, PA 19038
(215) 572-9780
Blue Comet Bar & Grill is a traditional American bar and grill with a modern look and feel that makes it a great gathering spot for you and your friends. Where else can you find a peanut butter bacon burger ni the area? Along the walls you'll find relics of the past in the form of vintage prints and concert tickets. Be sure to take a look at their extensive drink menu when you stop in!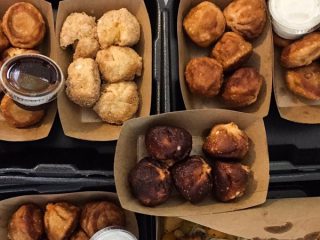 Humpty's Dumplings
277 N Keswick Ave
Glenside, PA 19038
(215) 935-6180
Humpty's Dumplings is a new American restaurant that specializes in delicious pockets of goodness, or as other would call them, dumplings. Some of the favorite flavors include the cheesesteak, roasted pork, broccoli, as well as the spinach and ricotta. They have a ton of different sauces for you to consider drizzling on top of your dumplings, but they're perfectly delicious on their own.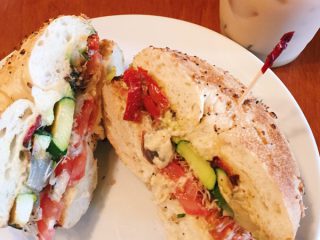 Elcy's Coffee House
1 W Glenside Ave
Glenside, PA 19038
(215) 884-5600
Elcy's Coffee House is a destination for breakfast and brunch in Glenside! This coffee house doesn't disappoint when it comes to selection of drinks, as they also have an amazing juice bar as well as smoothies. This is built right into the train station, so you can expect convenience when you're enjoying the food and drink here, so give it a shot if you find yourself in the area.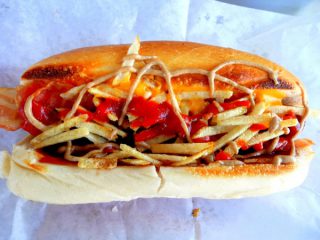 Jack Frost
2682 Limekiln Pike
Glenside, PA 19038
(215) 886-2818
Jack Frost is the local ice cream and forzen yogurt shack with hamburgers and hot dogs to consider eating as well. They're closed on Sundays and in the winter time, so be sure to take note of that when you're planning a visit here. There are new owners here who really know what they're doing! With fresh ingredients served up with a smile, it's safe to say you'll be bringing the family here for dinner and dessert.