Are you out and about in Allen Lane or the surrounding neighborhoods? If so, you'll want to check out some of these great spots! Whether you're out having a formal celebration or just hanging out with friends, each of these locations is a must! We've taken our customers all over Philly, and below you'll find some of our most frequent stops and highest recommendations!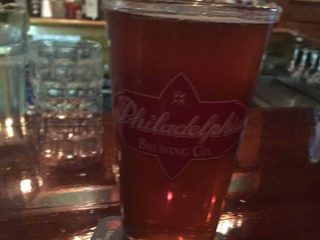 McMenamin's Tavern
7170 Germantown Ave
Philadelphia, PA 19119
215-247-9920
McMenamin's Tavern in Philadelphia is a quaint neighborhood bar with a comfortable homey vibe. This is a popular spot among the locals to eat and drink. McMenamin's is a casual place, so don't worry about dressing up! If you're looking to catch the game, you can view it on any of their TVs! To top it off, McMenamin's has great prices, happy hour, and friendly service that will make you feel right at home!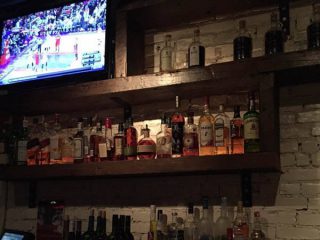 Goat Hollow
300 W Mount Pleasant Ave
Philadelphia, PA 19119
267-428-5672
Goat Hollow is a popular trendy bar on W Mount Pleasant Ave in Philadelphia. Goat Hollow is a good place to take a date for drinks, or to go for birthday cocktails with your best friends! They have a great selection of beers on tap, and a great variety of liquor for cocktails, and even a build-your-own Bloody Mary bar. The unique atmsophere and great drinks, food, and service, make this the perfect bar to include on your list of Philly bars to check out!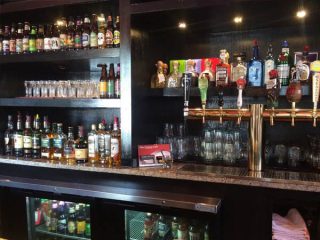 Hilltown Tavern
326 Roxborough Ave
Philadelphia, PA 19128
267-766-5835
Hilltown Tavern is a local Irish pub and is one our favorite places to eat and drink. The vibe of this bar is inviting and comfortable, the beer is always flowing, and the menu has some fantastic options. There's some pretty large TVs so you don't have worry about missing the game! But what we really love here is the drinks. All your favorites and all the usual suspects are here, plus some great on tap brews. And the liquor selection? Have a cocktail made with your spirit of choice and expect it to be a generous pour every time!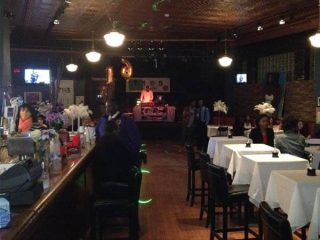 7165
7165 Germantown Ave
Philadelphia, PA 19119
215-629-3939
Our favorite local cocktail lounge! 7165 is easy to find, located at 7165 Germantown Ave in Philly! This is a bit of a pricier place, which makes it great for date night or celebrations, but it's also a good stop on a Philly bar hopping itinerary! And pricey or not, the cocktails are sure worth it, and there's a great selection of beer and liquor! There's also live music some nights, courtesy of some great local artists, and you can rent space for private parties.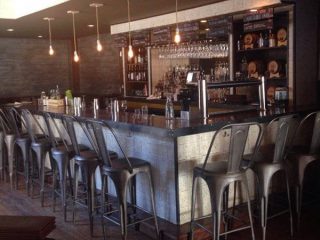 Cresheim Valley Grain Exchange
7152 Germantown Ave
Philadelphia, PA 19119
267-766-2502
Cresheim Valley Grain Exchange, located in beautiful Philadelphia, is one of our favorite bars in the area! This casual bar has fresh food, using locally sourced ingredients; their menu even includes vegetarian and vegan options - just another reason this bar is popular with so many people! Their drink menu includes a great selection of beer, and the cocktail menu is impressive as well! This bar is perfect for dinner and drinks with a date, or for cocktails on a night out!